I bear icons, a fair few of Hugh Dancy icons. But this time the main feature is Harry Potter, but I'm also posting this lovely picture of Hugh, I actually ripped it out from a GQ magazine, because I thought Hugh just looked so good in it, he really does look good in all his Burberry ads, but this one is my favorite, it was for the Burberry men's perfume line, absolutely fantastically sexy: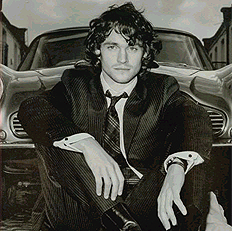 All I Ask of You is:
x. Credit in Keywords (if you don't know how, check my lj user info page for more details)
x. Comment
x. AND PLEASE DON'T STEAL!

Icons

x[67] Harry Potter / and the Goblet of Fire
// 27 Daniel Radcliffe
// 40 GOF Movie
x[14] Various Actors
// 2 Matthew Settle, Jacob Wheeler
// 3 Clemencé Poesy // 2 Hayden Christensen
// 1 Robert Pattinson // 1 Vic Zhou
// 4 Hugh Dancy // 1 Eric Bana
x[3] JK Rowling
x[7] Wentworth Miller
x[8] Gundam SEED/Destiny
x[28] Gundam SEED: iPod Character Collection 2
// 4 Meer // 4 Yzak // 4 Shinn
// 8 Heine // 4 Luna // 4 Meyrin
x[1] Harry Potter [and the Goblet of Fire] Wallpaper
x[127] Total Icons

Spoilers



.

.
(Parry Otter, the Chosen Boy)